PARK 9 | SIBUYA
July 05, 2017 |
BY

Nikki Bolton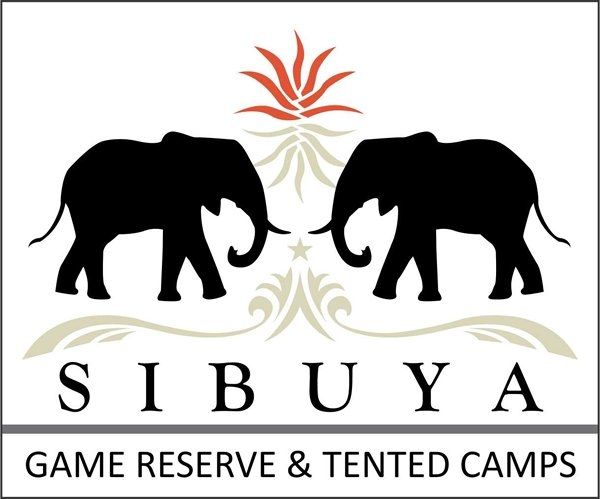 Sibuya is one of South Africa's most unique Big 5 Safari destinations with more navigable river than any other game reserve in South Africa.
Sibuya proudly boasts two luxurious Eco-Destinations – Forest and River Camp – both being run almost exclusively on Solar Power.

Sibuya Rhino Foundation is a non profit organization that raises funds for Anti-Poaching-Units on Sibuya in the fight to protect the rhino.

"At Sibuya we strive to create
a safe refuge for all animals and
welcome this amazing Olli Expedition
creating Rhino awareness."

Ryan Adcock
Head of Anti-Poaching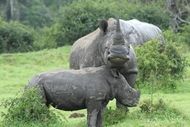 Visit Sibuya's website to find out more...
The 4th of July saw Wayne connecting 3 game reserves in the Eastern Cape. His final destination for the day was Sibuya Game Reserve and the team was intrigued that we would meeting the Sibuya rangers at Kenton on the banks of the Kariega River and our entrance to Sibuya itself would be by boat.

It was a long day where Wayne cycled from Kwandwe back over Ecca Pass past Grahamstown to Kariega, who share a border with Sibuya and access to the Kariega River. In Kenton we met Sibuya Staff including Ross Adcock, Head of Sibuya's anti-poaching unit, who signed our Scroll of Unity in Conservation and attached another ring to Olli's horn.

Heading down to the dock from reception our Team, including our Digital Marketing PartnerFor Creative Use Only, clambered onto our waiting boat. Our Ranger and Lodge Host then steered us up the river towards River Lodge where we would be spending the night. The trip upriver was very therapeutic and the team enjoyed some down time, enjoying a drink, catching up on highlights of the day, and taking in the birdlife along the river banks. Some fun was had with the drone since this was the only park where we would be arriving by river this was footage we couldnt miss and a few anxious moments ensued when an unsuspecting heron had a close encounter with an odd "bird" on its flight path.
After our boat trip we also enjoyed a game drive with some spectacular views of the surrounding landscape and vast red sunset skies mirrored on the ribbon of river which borders the park.

River Lodge is a special place tucked away on the riverbank. Our tents were spacious and luxurious, with a fireplace and deck looking out onto the river. The tent gives you a sense of being close to nature to the point that a tree formed the centrepiece of our tent. The tents are very private but there are lovely communal areas including an outside boma area with a fireplace and camp chairs and there is also a viewing deck which is a great spot to sit quietly and stargaze while listening to the night life. After our sunset game drive, the cosy lounge area with its fire blazing, big plump couches and hot chocolate station was very welcome. The long dining room table also afforded an opportunity for everyone to sit down together to enjoy a hearty meal.

An early morning start meant a chilly breeze on the boat heading back to Kenton and civilisation. Sibuya certainly had the most unique access of all the parks we connected and River Lodge is quite lovely.

From Sibuya Wayne started the trek from Kenton through Buffalo Pass. We were kindly hosted by Mpongo for our rest day which was ultimately spent in East London doing bike repairs, before we headed and up and down through the mountainous Transkei and into KwaZulu Natal.

Leave a comment
Be the first person to comment.
Partners of the 'celebrating Women in conservation' campaign
environmental crime hotline 0800 205 005 or the SAPS number 10111
Report any suspicious activities around wildlife!
Using this site means you accept its
terms
| Copyright © 2022 One Land - Love It, South Africa
| website by