EXPEDITION LAUNCH AND FUNDRAISING BLACK TIE DINNER AND AUCTION
The Boardwalk Sun
Port Elizabeth

See details and booking information below...
MAKE YOUR MARK FOR CONSERVATION
JOIN YOUR YEAR END FUNCTION
WITH OUR BLACK TIE EVENT
29 OCTOBER 2015
1 CYCLIST
6000 KMS
80 DAYS
19 NATIONAL PARKS



Wayne Bolton will be cycling by mountain bike
to all of our 19 South African National Parks
over 80 days starting at Kruger National Park
on the 28 November 2015 and
ending on 13 February 2016
at Addo Elephant National Park in
Nelson Mandela Bay

braam
malherbe
Guest Speaker
"Motivational Speaker, Extreme Adventurer, Conservationist, TV Presenter, Philanthropist, Youth Developer and Author. He is campaigning for sustainable solutions to rhino poaching, and he is challenging governments to act decisively and with integrity.
Braam is challenging everyone to get involved in the race against time that our precious planet is facing and "Do One Thing" to make a positive difference to the future of our planet.
DOT – DO ONE THING!"

VASTI
GELDENHUYS
Guest Speaker
Most people will feel a bit uncomfortable in a court room but for Vasti, it was familiar territory. After a seemingly innocent request to her boyfriend, explorer Riaan Manser, to take her to New York she exchanged her legal surroundings to something very very unfamiliar; The mighty Atlantic ocean. This unbelievable world first saw them row 10 700 km in a journey humorously but aptly called "Take Me To New York".
Ashley Dowds is a South African actor, television presenter and director best known as a continuity presenter for SABC3, and for co-presenting the reality travel show Going Nowhere Slowly. He has played on various SA and USA channels. He has performed in radio and stage since 1990. Ashley has co-ordinated drama-based International exchange programmes for NGO's in Norway and Sweden, and established an Arts Festival in Amanzimtoti, Kwa-Zulu Natal.
Music. Plain and simple. Nothing fancy. Nothing flashy. Just easy listening.

As a musician I have so many influences. I draw inspiration from the great female singer/songwriters such as Carole King / Joan Armatrading / Tracy Chapman. The list continues!
Full time musician Animal lover Proudly South African.
2 SISTERS
AUCTIONEERS
Auctioneers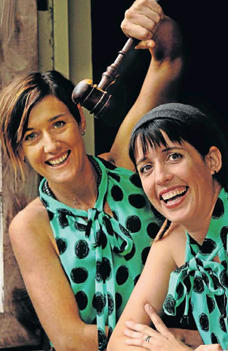 Catherine Elliot and Jacqui Williams are two of Port Elizabeth's sought-after auctioneers. They have been in the auction industry for the last 10 years and credit their cruise ship experience in helping to build their careers.

They encourage their audience to have fun while selling them goods to raise money for individuals and other good

expedition launch - fundraising dinner & auction
29 October 2015 - The Boardwalk / Sun International - Port Elizabeth

What an awesome evening we have planned on Thursday, the 29 October 2015!

This event will not only serve as the official launch of Wayne's Expedition, but will also be a fund raiser for our two deserving beneficiaries:

SANParks through their volunteer arm, the SANParks Honorary Rangers.
Donations will go to the provision of counter-poaching equipment for the amazing men and women on the ground in the various parks – the rangers who risk their lives daily to protect our wildlife.
"Care for Wild Africa" – a rhino orphanage.
Donations will be directed to the care and rehabilitation of rhino calves who have been traumatised and orphaned as a result of the death of their mothers at the hands of poachers.

Our guest speakers include...

BRAAM MALHERBE, acclaimed adventurer, motivational speaker, conservationist and all-round good guy, and
VASTI GELDENHUYS adventurer, kayaked from SA to the US with Riaan Manser

The evening will also feature fine dining, a short auction and entertainment for the good people of the Eastern Cape (and further afield!) giving of their time and money for our worthy causes...

Date: 29 October 2015 / Thursday
Time: 18h30 for 19h00 sharp
Venue: The Boardwalk - Sun International - Port Elizabeth
Dress: Formal Black Tie
Cost: R500 per person or R5 000 per table of 10 (Cash bar)
Proceeds: The proceeds will go to our two worthy beneficiaries

To make your booking, please complete the form provided and send proof of payment to nikki@oneland.co.za to secure your place.

BOOK NOW FOR A NIGHT TO REMEMBER...
JOIN US FOR AN EVENING OF FINE DINING, AN ENTERTAINING AUCTION,
A CHANCE TO WIN AMAZING PRIZES
AT THE BOARDWALK SUN

BE MOTIVATED BY THE INSPIRING ADVENTURES OF ORDINARY INDIVIDUALS
WHO HAVE DONE EXTRAORDINARY THINGS

YOUR CONTRIBUTION WILL MAKE A DIFFERENCE AS WE RAISE FUNDS FOR
COUNTER POACHING INITIATIVES AND A RHINO ORPHANAGE

BOOK YOUR TICKETS BY THE END OF SEPTEMBER
AND STAND A CHANCE TO WIN...
2 Nights for a family of 4 at
Addo Elephant National Park
(Conservation fees included)
BOOKING REQUEST
PLEASE COMPLETE THIS FORM AND SEND PROOF OF PAYMENT IN FULL TO nikki@oneland.co.za
For payments by EFT, please use your surname + number of seats.
Banking details are:
Bank: Standard Bank
Branch Number: 050017
Account Name: One Land Love It
Account Type: Current
Account Number: 372 139 876
Swift Code: SBZAZAJJ
Partners of the 'celebrating Women in conservation' campaign
environmental crime hotline 0800 205 005 or the SAPS number 10111
Report any suspicious activities around wildlife!
Using this site means you accept its
terms
| Copyright © 2022 One Land - Love It, South Africa
| website by