FOOTPRINTS - LEAVING A LEGACY
OLLI footprints

OLLI (Acronym for One Land Love It)
is our lifesized fibreglass rhino who will be towed by the Avis Van Rental
support vehicle throughout this years Frontier Rhino Ride.
Footprints can be purchased and these will be painted onto Olli
along with the name of the person donating
R300 per person / R1000 per institution or organisation
(To donate click on donate button at the top of the page)
As funds are raised we will reflect the fundraising through the addition of rings on Olli's horn.

NAMES OF THOSE WHO HAVE PURCHASED FOOTPRINTS AND HONORARY FOOTPRINTS...
Kendal and Dave Jansen - Andy Baker - Garth Bolton - Jenni Williams for Christian, Teagan and Kaylin - Desiree Lester - Unknown
Lillian Maddocks-Cummings - Val Bolton - Chris Gloss - Lalibela - Dirk Groeneveld and Client Care - P Coetzee - Michael Mitchell - Jennifer Esselmont - Belinda Hayden - Vina Hayden - Unknown - Elinor Kirk - Jill Tomlinson - Unknown - Nicky Holmboe
Jacques Pandelaere - Stuart White - Barbara White - Eugene Coetzee - Natasha Boshoff - Wade Coetzee Marna Coetzee
Ryno Boshoff - Burns Raubenheimer - Craig Portman - Gente Coetzee - Druanne Raubenheimer
Evangelia Athanasopoulos - Brett Wilson-Jones - Marlene Gamble - Dave and Lyn Bridge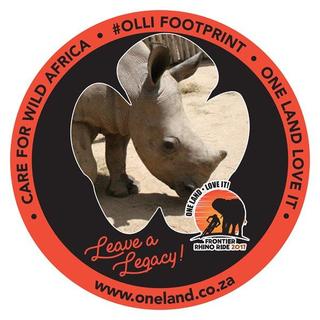 OLLI - the rhino - SPONSORS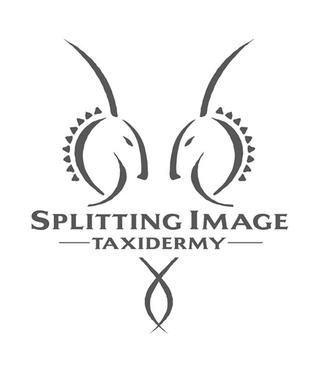 HISTORY OF OLLI THE RHINO...
The Olli Team first met Olli the Rhino in Cape Town during our first Expedition, at the Awesome South African's Rhino Indaba. This Indaba represented a group of ordinary individuals who are doing what they can to step up and make a difference. Anton Fouche pulled Olli, then called George the Rhino, from Limpopo to Cape Town raising awareness and funds for Walking 4 Rhinos and Rangers - a project to honour our rangers working selflessly in difficult and dangerous circumstances protecting our rhinos. (Red dots represented poaching incidents in 2014.)
It is fitting that George, now OLLI, continues to represent ordinary folk's efforts to make a difference to the conservation landscape.
We thank all those who refurbished and assisted in getting OLLI ready for this new season in his history.
Using this site means you accept its
terms
| Copyright © 2019 One Land - Love It, South Africa
| website by